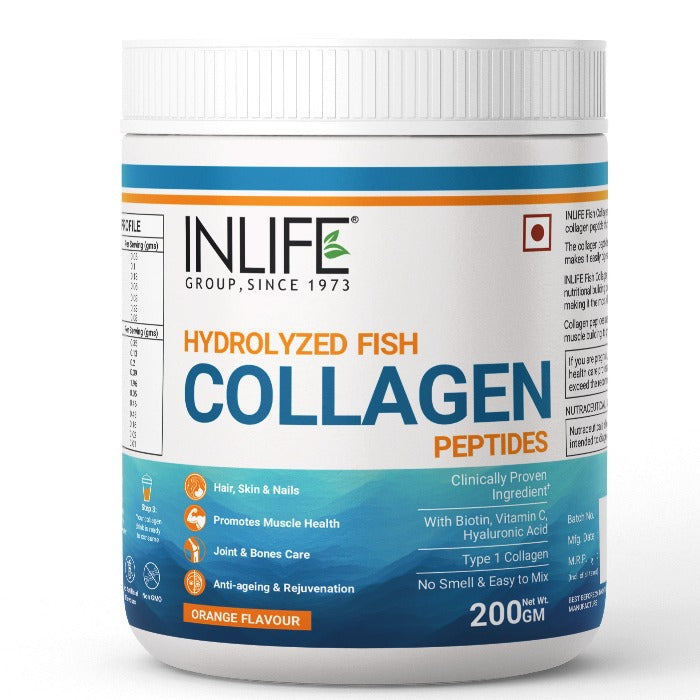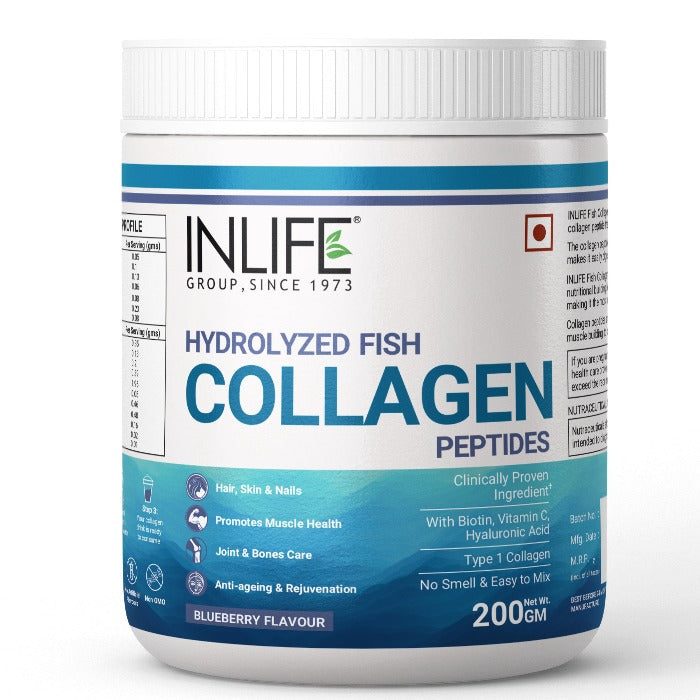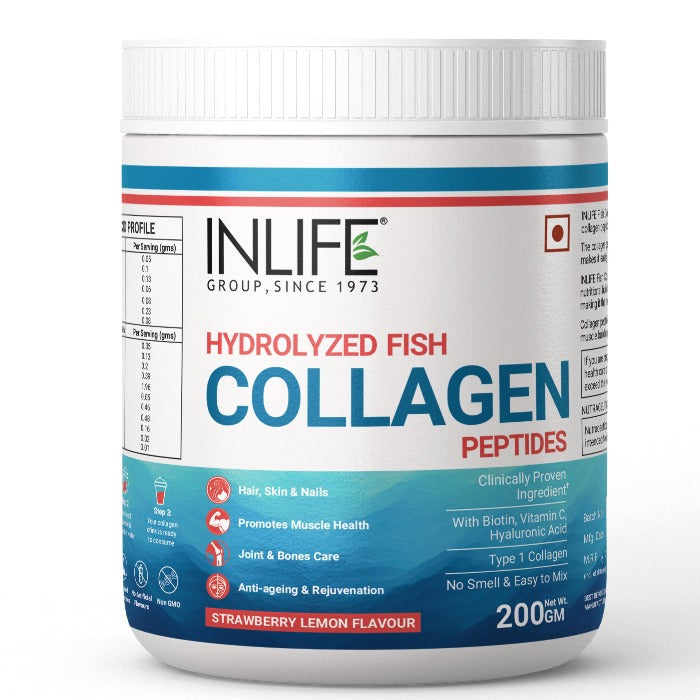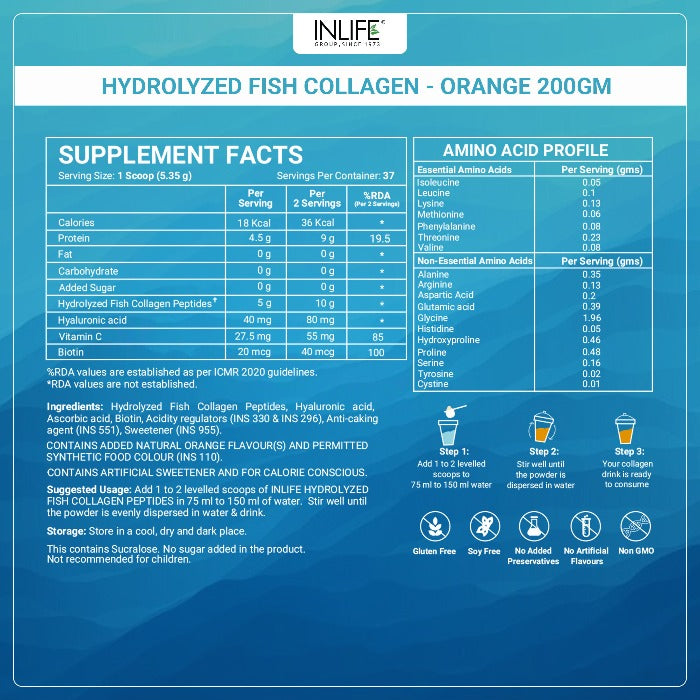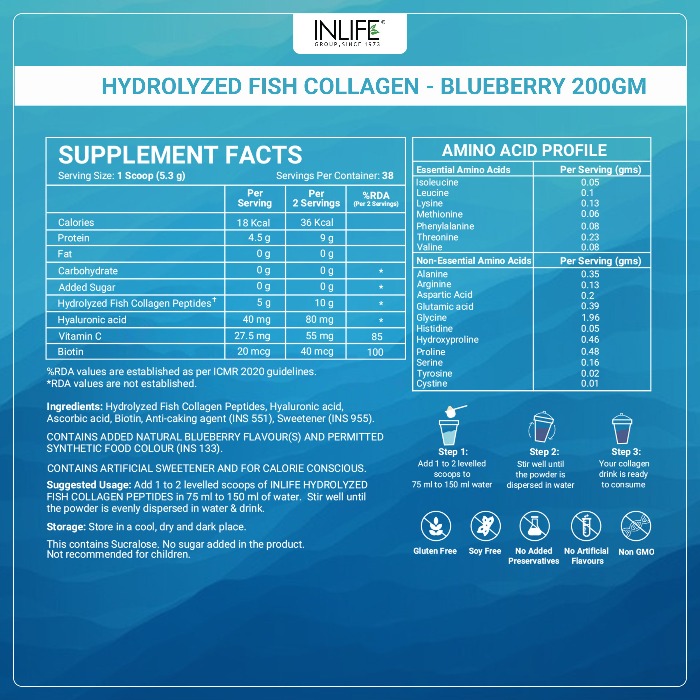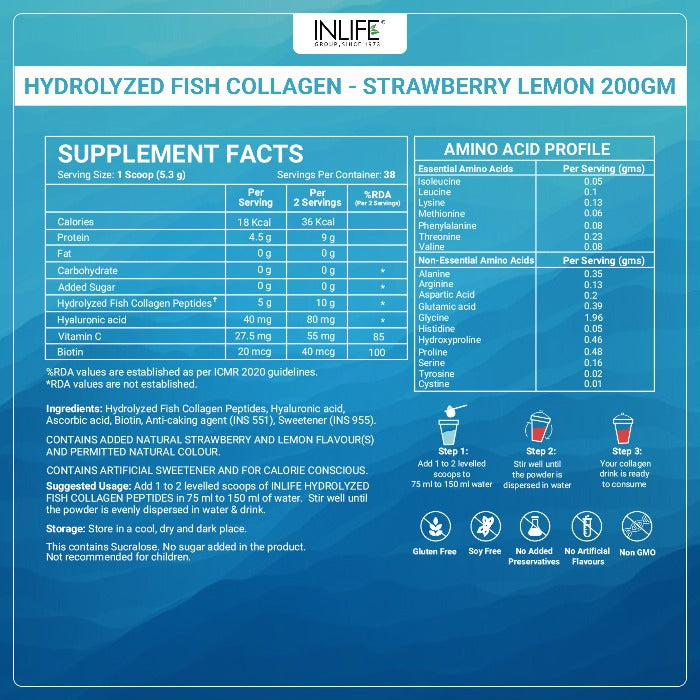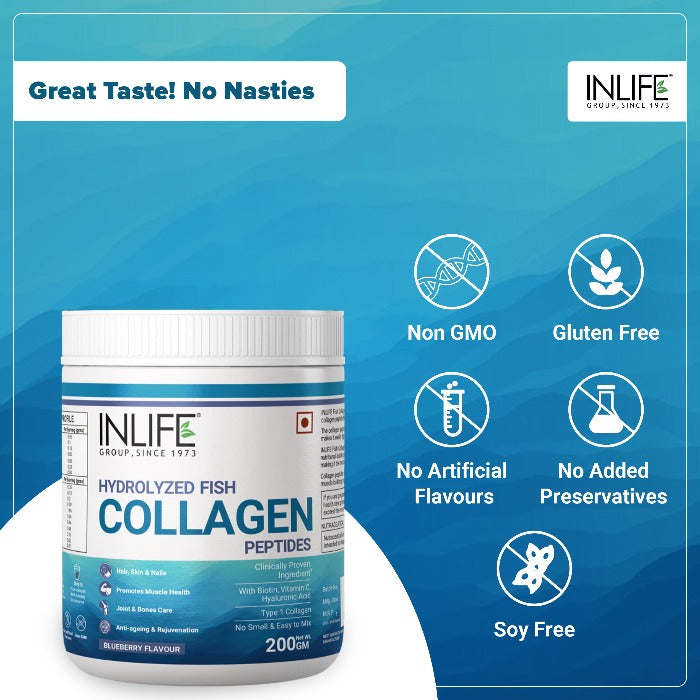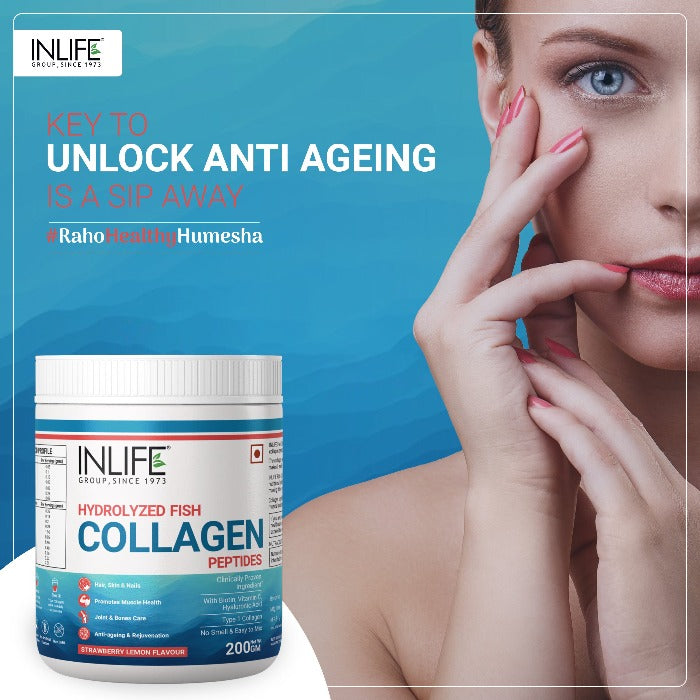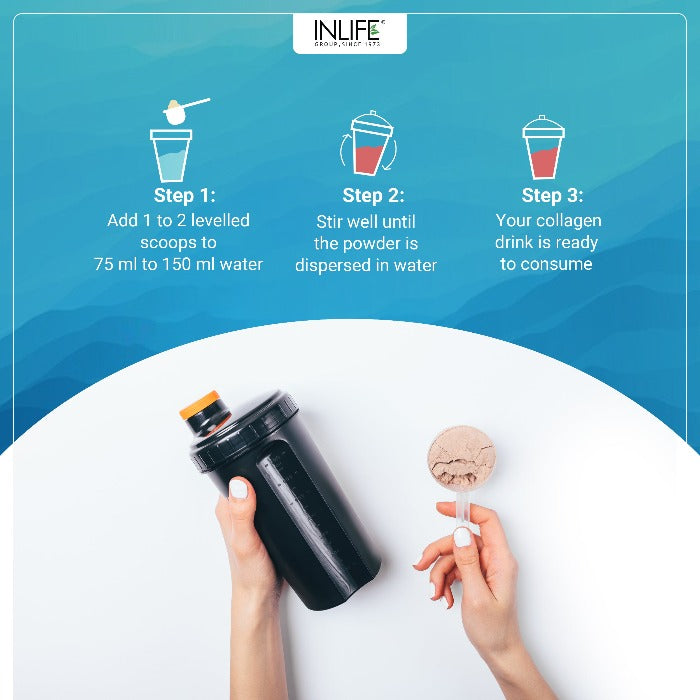 INLIFE Marine Collagen Supplements for Women & Men | Fish Collagen Powder for Skin & Hair | Clinically Proven Ingredient with Biotin, Hyaluronic Acid, Vitamin C & Glucosamine ( Fish Collagen, 200g)
Save 29%
Free Delivery on Orders Above Rs. 499

FSSAI: 13618011000616
Fish Collagen Supplement is the most essential protein which exists in the human body. It is found in bones, muscles, skin & tendons. It is required by the body to hold the skeletal system together. Collagen provides a scaffold that gives strength and structure.

 INLIFE has introduced its own hydrolyzed fish collagen peptide powder which contains more than 85 - 90% pure form of protein, which is free of carbohydrates & fats. It is the highest quality marine collagen which consists of three polypeptide chains.

Being hydrolyzed, it is easy on the gut and highly bioavailable. It is a high-quality protein that includes all essential amino acids to fuel up the body and help in muscle building along with minimizing daily stress & fatigue.

INLIFE Fish collagen is ultimate to keep your young minds as well as body physically active by giving an embrace of fresh life to your skin, hair as well as nails. It is also useful in rebuilding the cartilage and aids in joint health. It promotes workout performance by reducing fatigue and promotes muscle rejuvenation.

INLIFE hydrolyzed fish collagen provides 38 servings per container and each serving is 5.3 grams. The fish collagen is available in three tasty flavors namely Strawberry, Blueberry & Orange. Each pack is 200 grams.

Suggested usage - Add 1 to 2 levelled scoops of INLIFE Hydrolyzed Fish Collagen Peptides in 75ml to 150ml of water. Stir well until the powder is evenly dispersed in water & drink.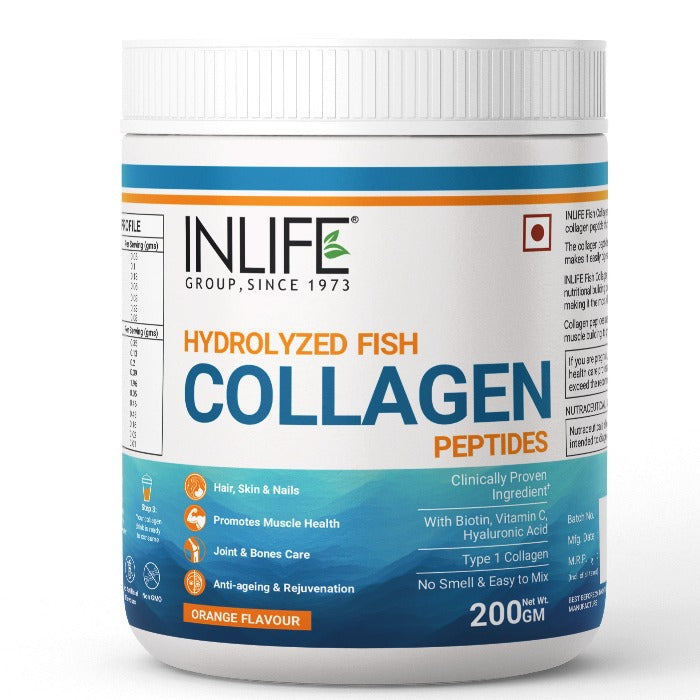 INLIFE Marine Collagen Supplements for Women & Men | Fish Collagen Powder for Skin & Hair | Clinically Proven Ingredient with Biotin, Hyaluronic Acid, Vitamin C & Glucosamine ( Fish Collagen, 200g)
Sale price

Rs. 1,424.00
Regular price

Rs. 1,999.00
Choose options
our bestsellers
Popular Products
OUR NEWLY LAUNCHED PRODUCTS
Latest Products